S3-The Haunted Mansion
Bounce House With Slide Inside (Extra Large)
Watch Video Inside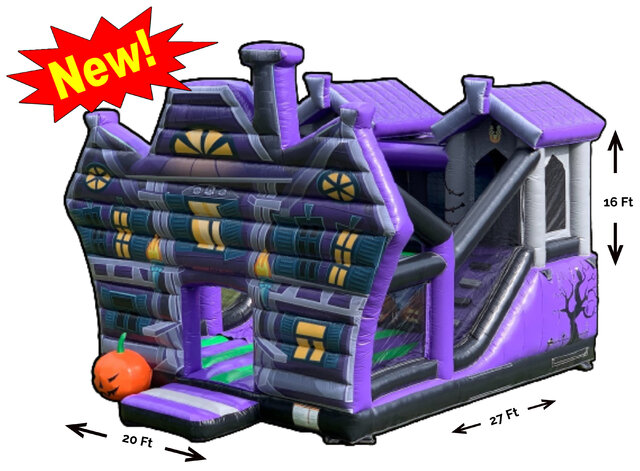 *Holiday Pricing May Vary
Setup Area: 30Ft L / 23Ft W / 20Ft H
Outlets: 2 - 120v
Description
Displayed Pricing = Up to 6 Hours (additional hours = $10 more per hour)
Next Day Pickup After 8 AM = 25% More
BEST VALUE - Next Day Pickup After 5 PM = 60% More
PRICES INCLUDE SETUP & TEARDOWN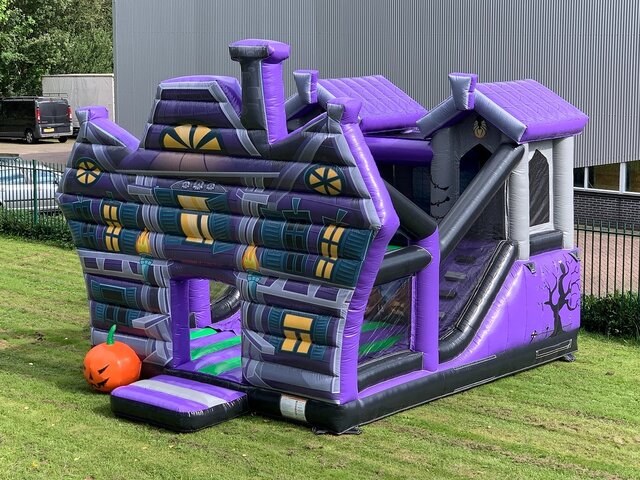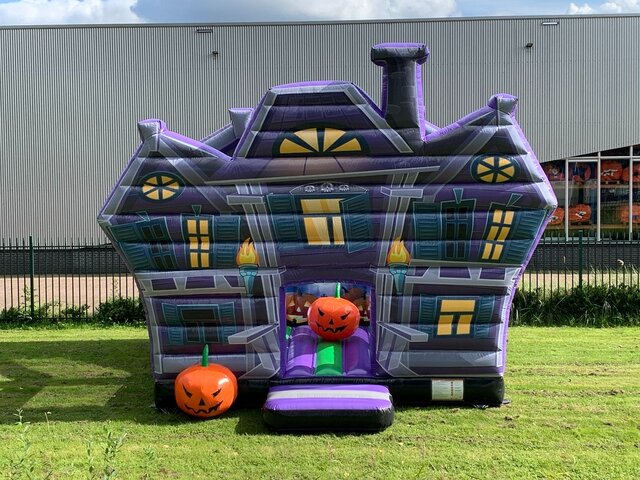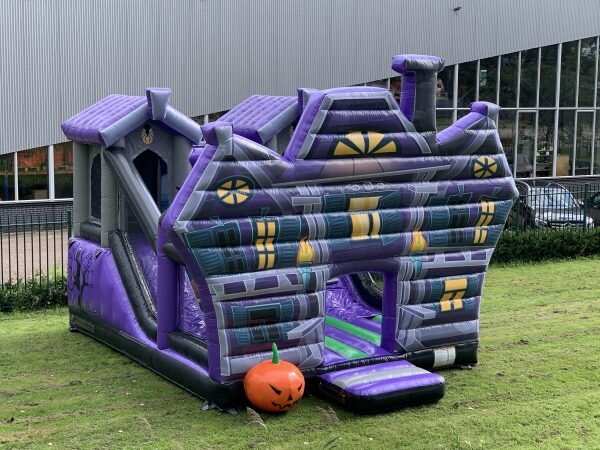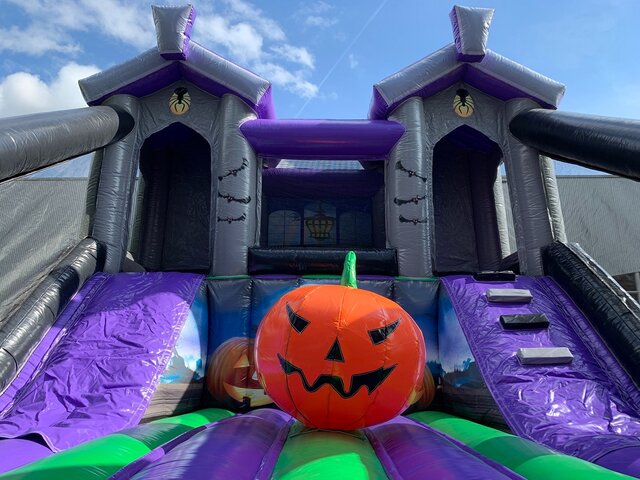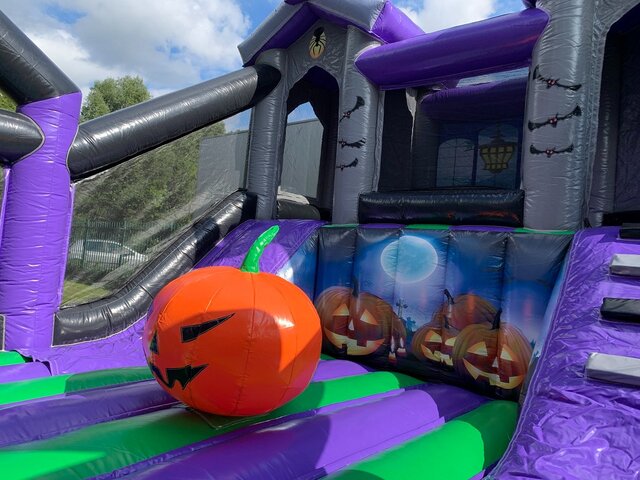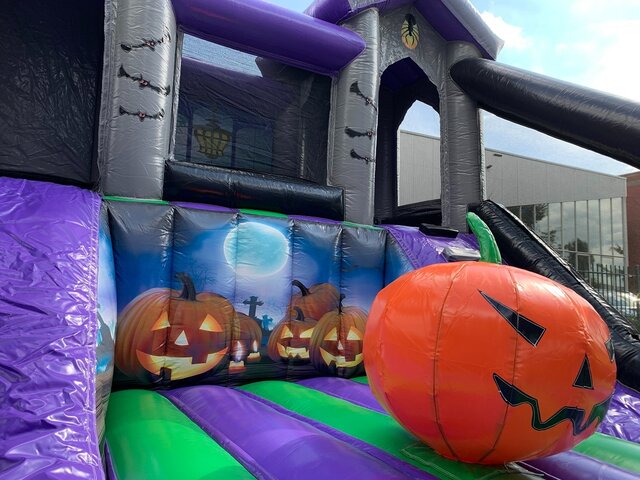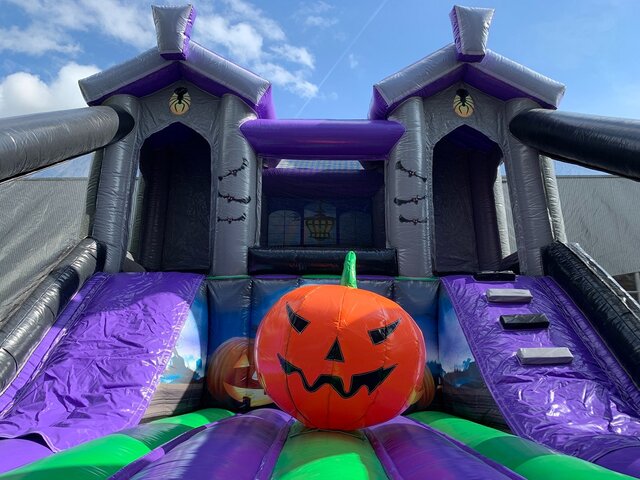 Welcome to a thrilling adventure like no other - our latest addition, The Extra Large Haunted House with Slide Inside, brought to you by We Rent Fun! As a leading provider of exceptional and unique entertainment options, we've meticulously crafted this experience to bring you exhilarating fun and excitement in equal measures.
Venture into the immersive realm of our Haunted House. A maze of mysterious corridors awaits you, filled with playful spooks and friendly spirits. The Extra Large Haunted House is not just about the shivers and jitters; it's about the joy of exploration and the sheer thrill of unexpected fun! Our uniquely designed haunted house is spacious enough to accommodate large groups, ensuring that everyone gets to participate in this magical journey.
The highlight of our Extra Large Haunted House is the Slide Inside. This is no ordinary slide. Winding its way through the house, it offers a fast-paced escape route from the playful spectres. Feel the adrenaline rush as you zip through the house, surrounded by ghostly whispers and eerie laughter.
Our Haunted House is a feast for the senses, with captivating sounds, stunning visual effects, and an atmosphere that manages to be spooky, inviting, and exhilarating all at once. It's perfect for birthdays, corporate events, community gatherings, or any occasion that calls for some out-of-the-ordinary fun.
Safety is our topmost priority. The Extra Large Haunted House with Slide Inside is constructed from high-quality, durable materials and designed with safety in mind. We adhere to strict safety guidelines to ensure that everyone has a fantastic time with peace of mind.
The Extra Large Haunted House with Slide Inside is not just a rental; it's an unforgettable journey filled with laughter, surprises, and memories that will last a lifetime. Come, be a part of the magic and mystery. We promise, you're in for a thrilling ride!
Escape the ordinary. Experience the extraordinary. Only with We Rent Fun!