G38 - The Vault Electronic
Watch Video Inside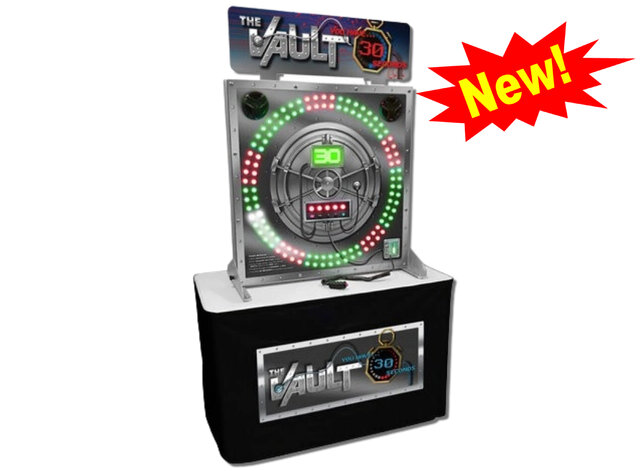 ---
---
*Holiday Pricing May Vary
GOOD: Regular Price Up To 6-Hour Rental: $299.00
Better: Overnight (Keep It till The Next Morning) $373.75
BEST: Weekend Rental (Friday To Monday) $747.50
Monitors: Full adult supervision
Outlets: 1 - 120v
Description
The Vault From We Rent Fun from We Rent Fun on Vimeo.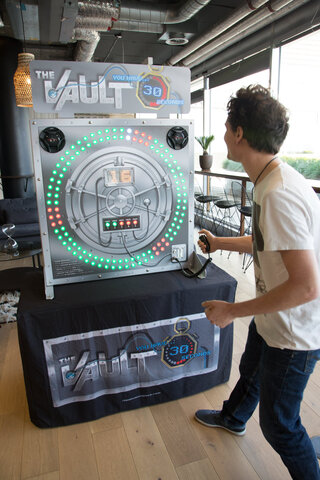 The Vault
The Code Cracker Challenge awaits your guests! The thrill of unlocking the secret code will keep them coming back for more, as they compete against each other to be the first to crack the code. The excitement of those who succeed will attract attention from all around your trade show event.
The Vault features adjustable levels of difficulty, making it ideal for partygoers of all ages and skill levels. Participants will use a hand-held trigger to try to stop the light in a red locked zone within 30 seconds, moving through the five digits of the code to unlock the vault and win. The green and red lights will let everyone know if the player is on track to success. This electronic game is perfect for a variety of Florida events, such as church carnivals, summer block parties, birthday parties, and more.