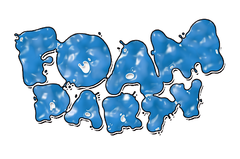 Foam Machine (1 Machine) Include 2 Hours Of Foam!
Foam Machine (1 Machine)
Take your party Up a Notch with our FOAM PARTY MACHINE RENTAL IN MIAMI! Enjoy tons of bubbles, foam, and Florida snow.
A perfect add-on to any water day event.
You may be thinking that foam is soap and water so you're going to get cold and wet. Well, not with our foam machine. The solution in our foam machine is 90% air, made with non-toxic, biodegradable ingredients, and is environmentally friendly, allergy-free, and environmentally friendly.