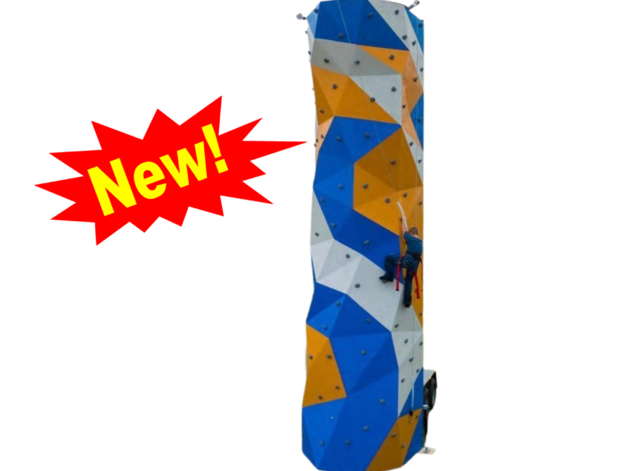 30 Ft The Geo Wall
-> (4) Climbers at a time (Price include 3 Hrs.)
Watch Video Inside
Outlets: No Electricity Need It
Attendants: We Rent Fun provides a staff member with this attraction





$1,397.00



30 Ft The Geo Wall Rock Climbing Rental Miami
30 Ft Geo Wall Rock Climbing Rental in Miami Discover a unique adventure with our 30 ft Geo Wall rock climbing rental in Miami. This mobile rock wall is one of only three in the United States and the only one in Florida, offering your guests an extraordinary experience that few have had the chance to try. To ensure safety, our rock climbing rental comes with certain restrictions:
Maximum of 4 climbers at a time
Minimum weight of 45 lbs and maximum of 250 lbs per climber, and at least 46 inches tall
We reserve the right to make the final decision on climbers to prevent injuries
The rental fee includes the wall and an attendant for 3 hours, with additional hours available at $199 each, including one attendant. Our portable rock wall provides an authentic climbing experience, allowing guests to challenge each other, race to the top, and create lasting memories that they'll talk about for days and weeks to come.
Essential Information for Rock Climbing Parties Rock climbing has become a popular party activity, combining fun with the perfect ambiance of music, food, and drinks. Our portable rock climbing rental in Miami is the most common choice for outdoor events, as it can be brought directly to your venue for a day of excitement.
In addition to rock climbing rentals, we also offer various party rentals to meet our clients' diverse needs. From table and chair rentals for small backyard gatherings to concessions for fundraisers, we have something for everyone.
Our Geo Wall is designed to resemble a natural rock wall, providing a challenging but enjoyable experience for climbers of all ages. It's perfect for corporate events, community gatherings, and backyard parties. If you're searching for unique entertainment for your event, our rock climbing rental in Miami is the ideal choice.
Book Your Rock Climbing Party Rental Today! Add an exciting element to your next event with our rock climbing party rentals. Contact us today to book your rental and ensure a memorable experience for your guests. We deliver clean, sanitized equipment to your party venue, all set up and ready to go before the first guest arrives.
Don't forget that we also offer a wide range of party rentals, including bounce houses, water slides, and table and chair rentals. From large community events to intimate gatherings, our party rentals have made countless Miami events unforgettable. Call today and let's add your party to our calendar!
<br>