Best Halloween Rides & Inflatable Rental In Miami, FL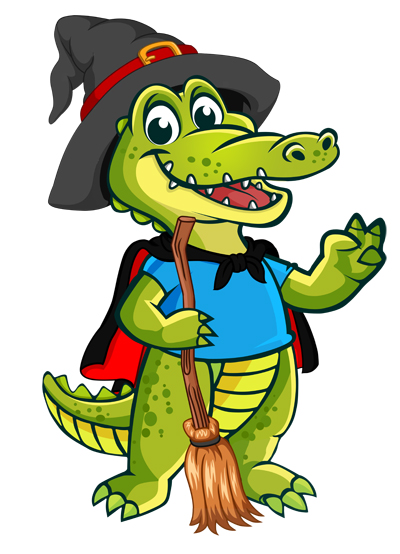 Extraordinary Halloween spectacles
Welcome to HauntedFunEvents.com, proudly powered by We Rent Fun – your ultimate destination for crafting unforgettable Halloween experiences in the vibrant landscapes of South Florida. As the premier event company specializing in spine-tingling seasonal festivities, we are your trusted partner in turning ordinary gatherings into extraordinary Halloween spectacles.
At HauntedFunEvents.com, we understand that Halloween is a time for thrills, chills, and enchanting moments. Our extensive array of offerings is designed to cater to every aspect of your Halloween event, ensuring a truly immersive and memorable experience for all ages. From the eerie glow of pumpkin lanterns to the heart-pounding excitement of adrenaline-pumping attractions, we have curated a selection that promises to raise the bar on your Halloween celebrations.
Picture a scene straight out of your darkest nightmares – Halloween-themed inflatables that tower into the night sky, their intricate designs capturing the spirit of the season. Our collection of inflatables is more than just decorations; they're gateways to a world of supernatural adventure, inviting your guests to step into a realm of playful fright.
But that's just the beginning – imagine a Halloween haunted train winding through moonlit landscapes, its carriages echoing with spine-chilling tales and unexpected encounters with the unknown. As the tracks weave through mysterious corners, your guests will be transported into a realm where the line between reality and the supernatural blurs.
For those seeking a more daring experience, our Halloween-themed rock wall stands tall, ready to challenge the brave souls willing to conquer its heights. Feel your heart race as you ascend towards the moonlit sky, surrounded by haunting visuals that transport you to a realm of excitement and trepidation.
And let's not forget the exhilarating Halloween-themed bungee jump – an unforgettable plunge into the unknown as you leap from a height, only to be caught by the unseen forces of the night. It's an experience that combines the thrill of freefall with the mystique of Halloween, leaving you with an adrenaline rush like no other.
When it comes to crafting the perfect Halloween fun event, HauntedFunEvents.com, powered by We Rent Fun, stands as your steadfast partner. With a commitment to innovation, quality, and the utmost attention to detail, we ensure that every element of your event aligns seamlessly with the spirit of the season. As night falls and the moon casts its eerie glow, prepare to embark on a journey that blends excitement, enchantment, and a touch of the supernatural. Your Halloween event in South Florida will be nothing short of legendary, leaving your guests with memories that linger long after the final echoes of haunting laughter have faded away.
*Limited Supply Reserve Now!
  Haunted Fun Events (Halloween)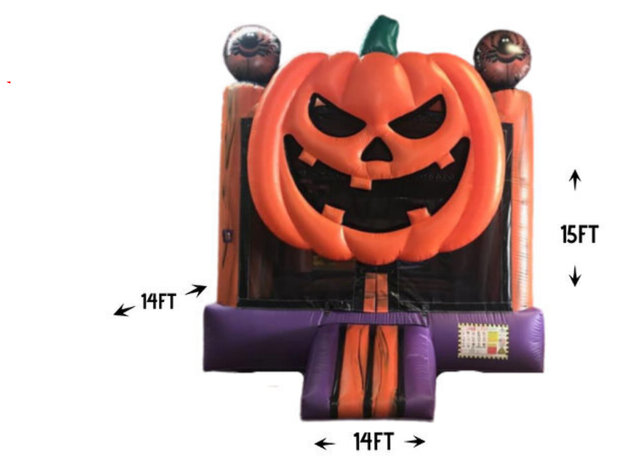 Unforgettable Halloween Celebrations
Unveiling HauntedFunEvents.com: Your Premier Choice for Unforgettable Halloween Celebrations in South Florida
In the heart of South Florida, a thrilling and immersive Halloween experience awaits. HauntedFunEvents.com, proudly powered by the esteemed We Rent Fun, stands as the ultimate destination for those seeking to elevate their Halloween festivities to new heights. Offering an impressive array of spine-tingling attractions and meticulously curated Halloween-themed offerings, this is the platform that ensures your event is nothing short of extraordinary.
Setting the Stage with Halloween-Theme Inflatables
Imagine a world where larger-than-life Halloween-themed inflatables dominate the landscape, capturing the very essence of the season. HauntedFunEvents.com boasts an extensive collection of inflatables that not only serve as captivating decorations but also invite your guests to step into a realm of enchanting fright. These inflatables aren't just pieces of art; they're gateways to a world where imagination and eerie wonder intertwine.
Embark on a Haunting Journey Aboard the Halloween Haunted Train
For an experience that truly redefines Halloween festivities, the Halloween Haunted Train takes center stage. Picture yourself aboard a train that winds through moonlit landscapes, each turn revealing eerie tales and unexpected encounters. As the train's route navigates through enigmatic corners, guests are transported to a realm where reality blurs with the supernatural, crafting an atmosphere that is both immersive and unforgettable.
Conquer Heights with the Halloween-Themed Rockwall
For the daring and adventurous, the Halloween-themed rock wall beckons. A towering structure that challenges the bold to ascend its heights, this attraction promises an exhilarating experience like no other. Against a backdrop of haunting visuals and an ambiance that transports you to the heart of Halloween, conquering the rock wall becomes a triumphant feat, merging adrenaline with the spirit of the season.
Plunge into the Unknown with the Halloween-Themed Bungee Jump
For those who seek the ultimate thrill, the Halloween-themed bungee jump awaits. A heart-pounding leap from a height, it's a plunge into the unknown that embodies the essence of Halloween excitement. As you dive into the abyss, a sense of anticipation and mystique engulfs you, leaving an indelible memory that resonates with the exhilarating spirit of the season.
Crafting Unforgettable Halloween Events with HauntedFunEvents.com
When it comes to orchestrating the perfect Halloween event, HauntedFunEvents.com, powered by the esteemed We Rent Fun, stands as your unwavering ally. Pioneering innovation, unwavering quality, and meticulous attention to detail, we ensure every facet of your event aligns harmoniously with the quintessence of Halloween. As night descends and the moon casts its eerie glow, anticipate an odyssey that merges thrill, enchantment, and a dash of the uncanny.
Prepare to embark on a journey that lingers long after the festivities conclude, where haunting memories and echoes of laughter continue to captivate your thoughts. Your Halloween celebration in South Florida is destined for greatness, and HauntedFunEvents.com is here to make it an enduring reality.