The Avalanche Zip Line
->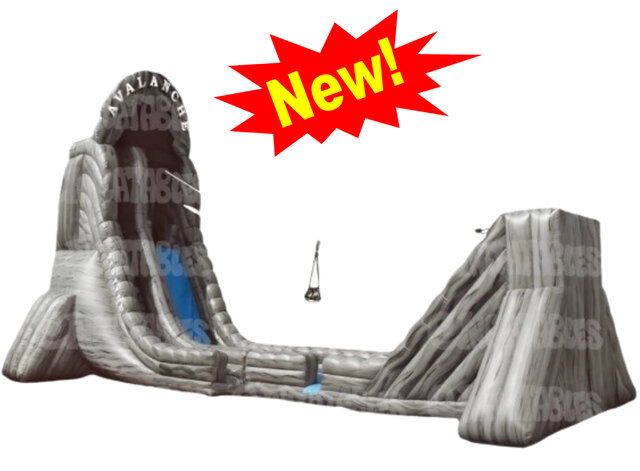 Please call to reserve this item.


*Holiday Pricing May Vary
Setup Area: 100Ft L X 30Ft W X 40ft H
Monitors: We Rent Fun provides a staff member with this attraction
Outlets: No Electricity Need It
Description
The Avalanche Zip Line Rental Miami
Are you ready to experience the heart-pounding excitement of the Avalanche Zip Line? Look no further than WeRentFun.com, your premier destination for unforgettable adventures in Miami!
Discover the rush of soaring 34 feet above the ground and zooming through the air for an exhilarating 70 feet on the Avalanche Zip Line. This incredible attraction promises an adrenaline-fueled adventure like no other, offering breathtaking views and an unforgettable experience that will keep you coming back for more.
At WeRentFun.com, we're excited to offer you the chance to rent the Avalanche Zip Line for your next event or outing. Whether you're planning a corporate team-building activity, a birthday party, a festival, or simply want to add a touch of excitement to any gathering, the Avalanche Zip Line is the perfect choice.
Our safety-first approach ensures that you and your group can enjoy the thrill of the zip line with complete peace of mind. Our experienced staff will set up the zip line, provide expert guidance, and ensure that all safety protocols are followed to guarantee a secure and enjoyable adventure for everyone.
Don't miss out on the opportunity to make your event truly unforgettable with the Avalanche Zip Line. Book now on WeRentFun.com and get ready to create memories that will last a lifetime. Reach new heights, embrace the rush, and experience Miami like never before897