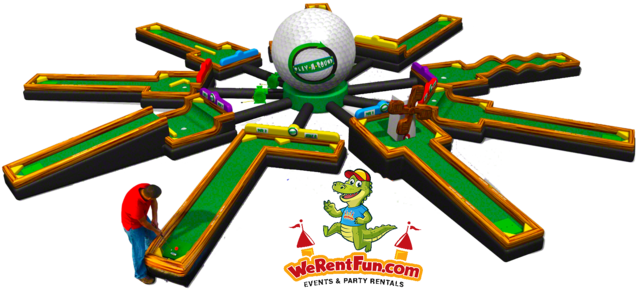 Play-A-Round Golf™ 9-Hole Mini Golf




$697.00

Please email info@WeRentFun.Net to reserve this item.

Displayed Pricing = Up to 6 Hours (additional hours =10% more per hour)
Next Day Pickup After 8 AM = 25% More
BEST VALUE - Next Day Pickup After 5 PM = 60% More
PRICES INCLUDE SETUP & TEARDOWN
This Interactive takes the Mini Golf to the next level. It features 9 holes of varying designs and levels of difficulty. Hole 9 also has a motorized inflatable windmill!
-Includes real miniature golf clubs and golf balls