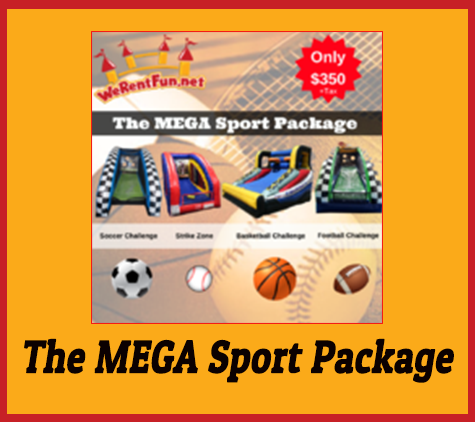 P20 The MEGA Sport Package
Get The MEGA Sport Package
Perfect for any Sport party or Sport lovers in your life. You'll get not 1, not 2, not 3, BUT FOUR different Sport games.
The Basketball Challenge
The Soccer Challenge
The Football Challenge
The Baseball Challenge (Strike Zone)
*If Your Event Is In a Public Park You Will Need to Add A Generator And Staff Member (Attendant) To Your Order.
*Importan All Our Parks Packages Prices Are Base In 4 Hours Of Service*