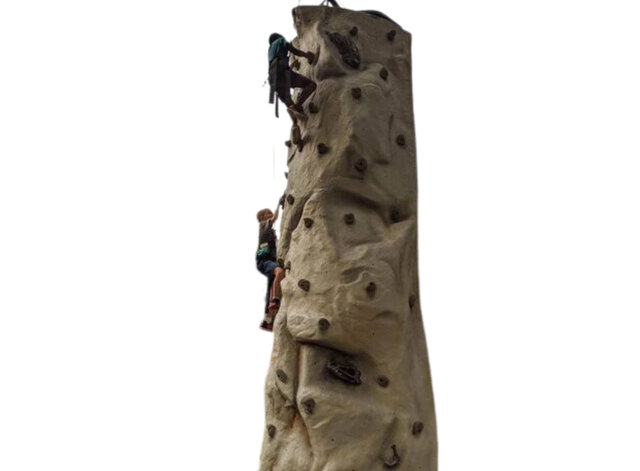 20Ft Prehistoric Rockwall Theme -> (2) Climbers at a time (Price include 2 Hrs.)
Watch Video Inside
Outlets: No Electricity Need It
Attendants: We Rent Fun provides a staff member with this attraction




20Ft Prehistoric Rockwall Climbing Rental Miami
Welcome to the 20Ft Prehistoric Rockwall Climbing Rental Miami – the ultimate climbing adventure that takes you back to the age of dinosaurs! Our one-of-a-kind rockwall offers a thrilling, safe, and an unforgettable experience for both kids and adults, perfect for any event or gathering in the Miami area.
Embark on a prehistoric journey as you scale the heights of our 20-foot-tall rockwall, meticulously designed to resemble a rugged cliff face from millions of years ago. Unleash your inner explorer as you navigate the challenging yet rewarding routes, complete with realistic dinosaur fossils and lush vegetation, providing an immersive experience like no other.
Our rockwall rental is perfect for a variety of events, including:
Birthday parties
Corporate team-building events
School functions
Community festivals
Fundraisers
Sports events
And much more!
Safety is our top priority, and our skilled staff will be on-site to ensure a secure climbing experience for everyone. We provide all necessary safety equipment, including helmets and harnesses, and our staff will guide climbers through a safety briefing before they begin.
Whether you're a seasoned climber or a first-timer, the 20Ft Prehistoric Rockwall Climbing Rental Miami offers an exciting and unique experience for all skill levels. Make your next event a roaring success – book your rockwall rental today and transport your guests to a world of prehistoric adventure!