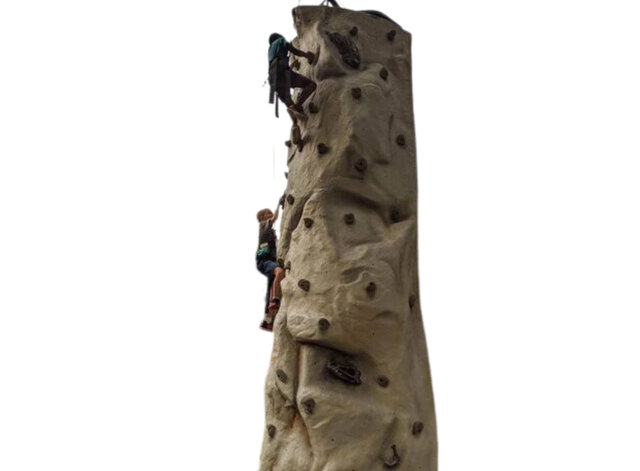 20 Ft. Prehistoric Rock Climbing Wall Rental - 2 HOURS RENTAL Video Inside


Attendants: Includes 1 Attendants




20 ft Prehistoric Rock Climbing Wall Rental
Rock Climbing Wall Rental Miami
Mobile Rock Wall features an auto-belay system, the safest for any event. Holds up to 2 riders. Minimum weight per rider 40 lbs. Maximum weight per rider 250 lbs.

Riders can race to the top. Our price includes 2 hours of Rock wall fun and 1 trained Attendant that will stay with the Rock Wall at all times and help your guest get into the climbing gear.

With museum-quality dinosaur fossils, features molded from real rock and hand-painted to perfection

Need Our Portable Rock Climbing Wall for more than 2 hours? Not a problem, each additional hour is 199. Includes 1 Attendant.
Price: $749 for 2 hours $199 for each additional hour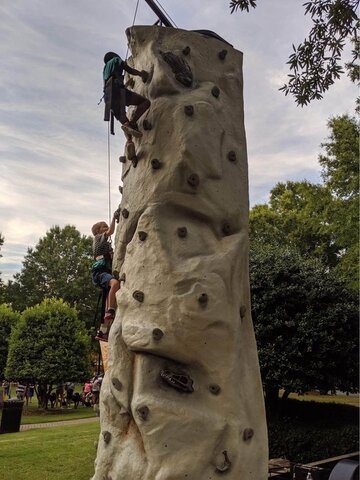 Prehistoric Portable Climbing Walls in Miami, FL. Our Mobile Rockwall's can be delivered to your event and includes attendants. Our rock climbing walls look and feel like real rock and not just a flat surface. Our attendants will ensure that all participants have a safe and fun climbing experience. This climbing wall is specifically designed to look and feel like a rock without using an abrasive wall surface so that you can accommodate the full range of climbers.
Portable Rockwall Rental Miami
Miami Mobile Rock Climbing Rental
2 Station Rock Climbing Wall Rental in Miami, FL & South Florida