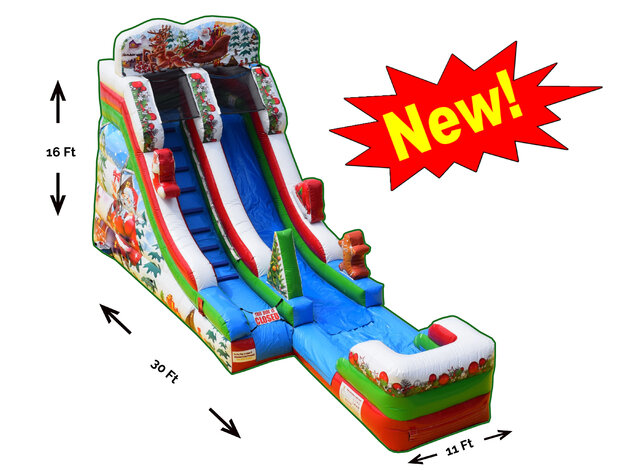 16ft Single Lane Water Slide-Christmas (Wet/Dry)
Setup Area: 30Ft L / 11Ft W / 16Ft H
Outlets: 1 - 120v




16ft Single Lane Water Slide-Christmas (Wet/Dry)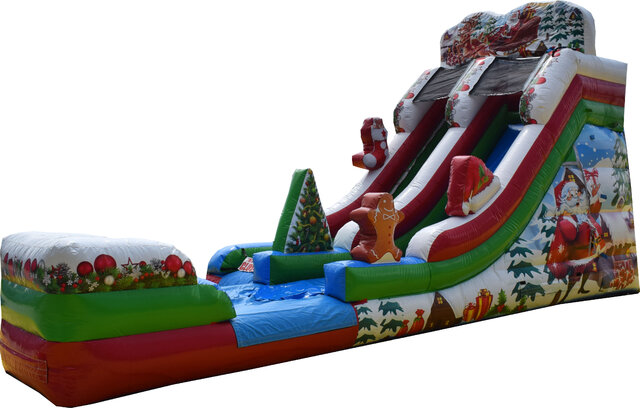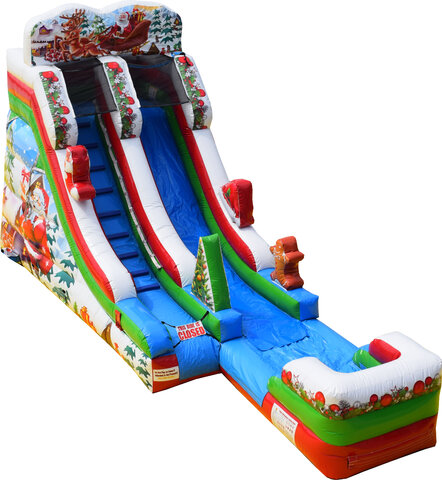 Step into a world of unparalleled fun and excitement with We Rent Fun In Miami's latest attraction - the 16ft Single Lane Water Slide-Christmas edition! An exhilarating blend of thrilling heights, refreshing water, and a festive Christmas theme, this water slide guarantees to transform any backyard into a holiday wonderland.
Marvel at the towering 16ft high water slide, a magnificent spectacle that's impossible to ignore. Climb to the top and experience the thrill of the single-lane drop, where you can race down to the splash pool at lightning-fast speeds. Perfect for adrenaline junkies, this slide promises non-stop entertainment.
But that's not all! This water slide is adorned with a delightful Christmas theme. Santa's sleigh and his reindeer, playful snowmen, twinkling snowflakes, and brightly wrapped gifts are all there to add to the festive fun. It's a holiday haven that sparks joy in kids and adults alike, offering a unique, memorable experience for your holiday parties or any summer gathering.
Fully compliant with all safety standards, the 16ft Single Lane Water Slide-Christmas is not only exciting, but also completely safe for users of all ages. We Rent Fun In Miami prides itself on providing the highest quality, hygienically maintained, and thoroughly inspected equipment for your peace of mind.
Join us at We Rent Fun In Miami for a splash of holiday spirit and make unforgettable memories with the 16ft Single Lane Water Slide Christmas. Be ready to dive into a world of festive fun and splash-filled joy!